This blog was written by Guest Blogger, Aubrie Fields- Miss Rodeo Texas Teen 2016!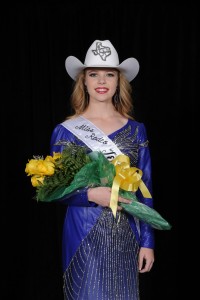 Hello! I'm Aubrie Fields Miss Rodeo Texas Teen 2016. I don't think I will ever get tired of saying that as this is a dream that I have had for many years now.
 I am the 15 year old daughter of Gary and Sue Fields and I have an older brother, Brady. I live in Sudan Texas where I started riding when I was a week old, it's fair to say I was born into the rodeo world! I did 4-h horse shows ever since I could remember and started rodeoing seriously in 6th grade and I have made it to state finals the past 4 years. I am very active in school activities such as UIL, student council, FFA, basketball, track, and cross country. I enjoy showing  goats and ag mechanics at major stock shows as well as competing in public speaking events.  I enjoy tutoring other students in math and English and giving riding lessons to kids of all ages who want to ride but do not have a horse.
I  have been involved in rodeo royalty pageants since 2008 when I won the Earth Rodeo Sweetheart which sparked a small flame that would soon grow. I entered my first big rodeo queen contest at the age of 9 with not a clue in the world what I was about to get myself into. November of 2010 I was crowned Miss Rodeo Sandhills Princess and I was hooked! I knew that someday wanted to someday be Miss Rodeo Texas.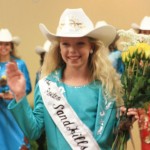 Later that year I went to the Miss Rodeo Texas Princess Pageant  and sadly did not win. This defeat made me want it that much more. So, I went home and worked like crazy and won the ABC Pro Rodeo Princess that I would take to the Miss Rodeo Texas Princess the following year which resulted in another loss. It crossed my mind that maybe I wasn't cut out for the job and maybe God had other plans. I went on to win Miss Rodeo Texas Junior High and got the courage to run for MRTP one more time. Third time was the charm and I took home to title of Miss Rodeo Texas Princess!
Not winning MRTP the first two times I competed was tough on me and made me have doubts about my ability! It also made me believe I needed to be older when I ran for Miss Rodeo Texas Teen. But, with much convincing from friends and family I finally decided to give Teen a shot this year and I am beyond excited that I did! I know my year as Miss Rodeo Texas Princess prepared me for MRTT more than any amount of studying could ever do.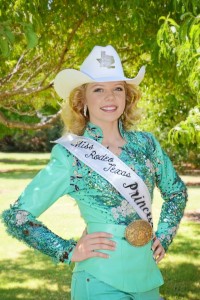 If any young lady is considering running for Miss Rodeo Texas Princess or Miss Rodeo Texas Teen…I hope you do!
 I am so honored to be the 2016 Miss Rodeo Texas Teen and it could not have been possible without all the sponsors and committee members who make the contest a success! I also want to thank all the people who let me ride horses to help me prepare for the horsemanship portion as well as all the people who donated items to the three title winners. Last but definitely not least thank you to my parents for everything y'all do from dying jeans to making clothes and supporting me through my impulsive decisions.
I look forward to my rein as MRTT and I want any young girl to know that determination is key: you can have the clothes and the horses but if you don't have the drive to succeed you won't achieve to your goals.
-Aubrie Fields,
Miss Rodeo Texas Teen