Hello again! I hope all of you had a safe and fantastic Fourth of July holiday! I was able to spend the holiday weekend at the 92nd annual Belton Chamber of Commerce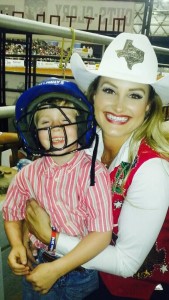 Fourth of July Celebration and PRCA Rodeo. What a thrill to hear my name called as Miss Rodeo Texas as I made a lap around the arena! I had a great time and made many new friends! As soon as I arrived I felt right at home. Thank you to Keith Smith for your hospitality and for producing such a great event! There is no doubt it takes team work to put on an event as great as the rodeo in Belton, and I witnessed a true example of just that in Belton, Texas. Although there were several people who worked tirelessly to produce the event, I would like to give a special thank you to Nancy Minyard for your generosity in showing me the grounds, escorting me to where I needed to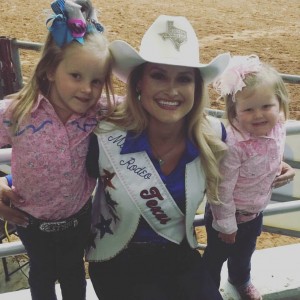 be
each evening, and for your delicious desserts! I definitely didn't leave Belton hungry!
Kayla Clayton, thank you for being so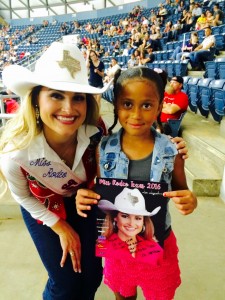 welcoming and sharing the ins and outs of Rodeo Belton. I enjoyed spending time with you and your precious girls Hazely and Hartley! Last, but certainly not least, a huge thank you to Mark Arrazola for your unwavering commitment to the Belton Chamber of Commerce Rodeo. I enjoyed helping with the mutton bustin', assisting the Dynamite Dames during their thrilling trick riding performance, and meeting with fans from all over world!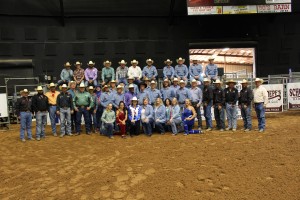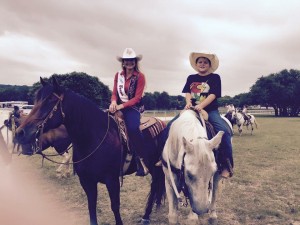 After I left Belton, I traveled to Hamilton, Texas for the Comanche County statewide 4H horse camp, where I was able to share some of my knowledge and experience with kids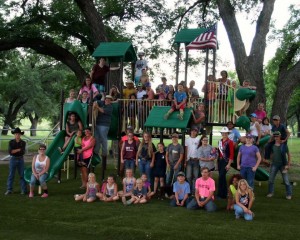 ranging in age from two to eighteen years of age. I had a blast, and I would recommend this camp to any horse enthusiast in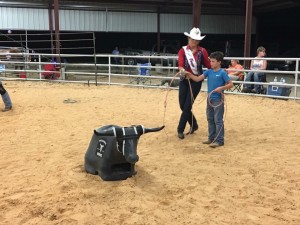 the state of Texas! Activities ranged from roping and barrel racing, to improving foundation horsemanship skills, and even swimming with horses! I met some of the sweetest,
hard working kids around, and I am honored to have been able to come to Horse Camp 2016. A HUGE thank you to Rachel Hilliard for all you do to make this horse camp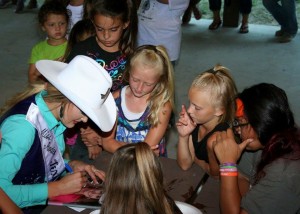 possible. You are a special woman, and your hard work does not go unnoticed! Virginia Fleming, with the SF Ranch, thank you for the use of your beautiful bay gelding, Magnet. He was a joy to ride, and sure did make me look good! I hope to be able to come back to the Comanche County Horse Camp for years to come!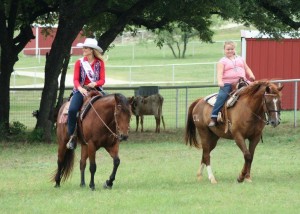 Going from teaching high school agriculture to being Miss Rodeo Texas has been a b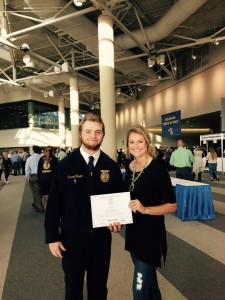 ig change, and I am so thankful I was able to travel to Dallas, Texas, this past week, for the Texas FFA Convention to watch some of my former students receive their Lonestar FFA Degrees and their State FFA Proficiency awards. Although I only spent one year with these students, they all hold a very special place in my heart, and it was so gratifying to see them receive recognition for all their hard work as ambassadors for agriculture and the youth of Texas! I have no doubt that each of you will continue to achieve great things!
Until next time… Be thankful for the ones beside you, the God above you, and the life before you.
God bless,
Lisa Lageschaar
Miss Rodeo Texas 2016