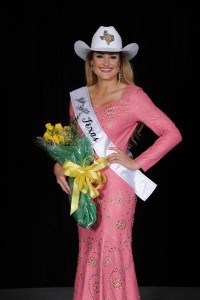 Hello everyone! I am beyond excited – and still in a bit of disbelief – to be introducing myself as Lisa Lageschaar, Miss Rodeo Texas 2016. I have dreamed of being Miss Rodeo Texas, and now that dream is reality! For those of you who do not know me, I would like to share a little of my background with you. I am a first generation American from the small town of Pickton, Texas in the northeast corner. I grew up on a dairy farm, which is still how my parents make a living today. Against my dad's will, I finally convinced him to buy me a pony for my fifth birthday, and the rest is history! I began competing in playdays, junior
rodeos, open barrel races, and team ropings, and I competed in my first rodeo queen contest at the age of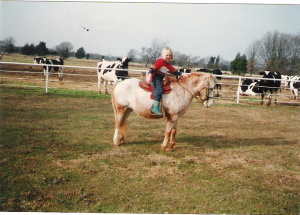 fourteen. I did not win that contest, and my parents hoped that phase had passed, but I was hooked! I competed for the same title a year later because I realized just how much my communication and horsemanship skills improved because of it. I mean, what better
way to combine my two favorite things – horses and fun times with friends!? It's hard to believe, that ten years later I am Miss Rodeo Texas!
This past year, I taught high school agriculture in New Boston, Texas, which I plan to continue to do once my reign as Miss Rodeo Texas is over. The youth of today are the leaders of tomorrow, and I firmly believe that the best way to contribute to this earth is to develop our youth into the leaders we want them to be. I graduated with my bachelor's degree in agriculture education from Tarleton State University and a master's degree in secondary education from Stephen F. Austin State University. I will be putting the $26,500 scholarship I received as Miss Rodeo Texas to use pursuing a doctorate in education as well. Leaving a full time career was a tough decision to make, but I know it will be worth it!
The 2016 Miss Rodeo Texas pageant was a blast! I really enjoyed getting to know each of the contestants, visiting state queens, and judges. I have never been around a more kind, talented, hard working, and like-minded group of people. Thank you to all of the sponsors who made the pageant and scholarship for Miss Rodeo Texas possible. We will be featuring all of our sponsors on our blog, social media sites and website; so, be sure to check them out! Thank you also to all of the Miss Rodeo Texas board members, committee members and volunteers who work incredibly hard all year. Devin Sisk, Rosanna Roberson, and Marjorie Murphy put in countless hours to make the Miss Rodeo Texas pageant run smoothly. Miss Rodeo Texas would not be what it is today without each of you!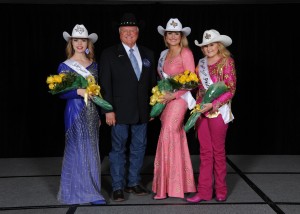 The contest started out on the first day of summer, Monday June 20th with orientation and horsemanship. Thank you to Tejas Rodeo Company for the use of your arena, and to all of the generous people who brought their wonderful horses for all of us to ride! The rest of the week, all of the contestants went through interviews, including a media interview and group interview, question and answer sessions, gave impromptu speeches, and modeled designs by Kippys and Gruene with Envy at the style show. Thank you so much to Gruene with Envy and Kippys for letting the Miss Rodeo Texas pageant contestants modeling your gorgeous clothing! I loved every single piece! The entire week was a whirlwind of fun, even when we stayed up in the wee hours of the night practicing our dance routine. Thursday afternoon, before coronation, all of the contestants, along with our wonderful chaperones Linda Ebest and Kathy Waclawczyk, traveled to the Briscoe Western Art Museum and received a tour from Terry Chandler. Thank you Terry for taking time out of your day to show us a little Texas and western heritage history! After leaving the Briscoe we were treated to lunch by Kathy and Tawana Timberlake – thank you Tawana, Kathy, and Linda so much for everything you did all week. After lunch Miss Rodeo Texas 2015, Nikki Woodward, Miss Rodeo Texas Teen 2015, Sissy Winn, and all of the cont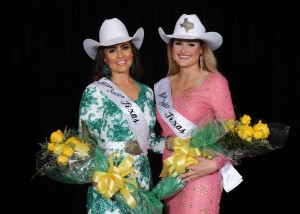 estants were featured on SA Live. A big thank you to SA Live for having us!
Once we arrived back at th
e hotel it was time to prepare for coronation. I had remained fairly calm all week, but I could not manage to calm my nerves Thursday night! I felt as if I had done all I could do; I just prayed it was enough. As the category winners were called I began to feel overwhelmed with excitement. Then, second runner-up and first runner-up were named, and to my disbelief neither of them were me! I am beyond excited to be Miss Rodeo Texas 2016, and cannot wait to see what the year has in store. Thank you so much to my family, friends, mom – Theresia Lageschaar, dad – Erwin Lageschaar, and Rachel Hilliard for helping make this dream a reality!
I kicked off the year Friday night with the San Antonio Livestock Show and Rodeo Volunteer Party where I was able to meet committee members and chairmen who make the San Antonio Livestock Show and Rodeo the award winning Professional Rodeo Cowboys Association Rodeo of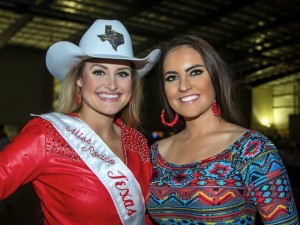 Year for the eleventh time in a row! Thank you to Nikki Woodward, Kim Hinze, and LeaAnn Zunker Gardner for introducing me to everyone and showing me the ropes of San Antonio Rodeo! I cannot wait for February and all of the other events throughout the year! I will spend the next few days preparing and planning for my travels, where I sure hope to see old friends and meet many new faces!
Be thankful for the ones beside you, the God above you, and the life before you.
God bless,
Lisa Lageschaar
Miss Rodeo Texas